A recent glance at my sisters New Year pictures reminded me of a certain tutu. Recognize it? Well, somehow, she bought an
awesome
dress very similar to the original one Carrie wore.
I
had
to Google the famous Tutu. Turns out
plenty
of designer's were inspired. Many different styles have been created since then and I've fallen in love with a certain Lame' and Tulle embroidered $15,000 Ralph Lauren dress. A girl can dream can't she?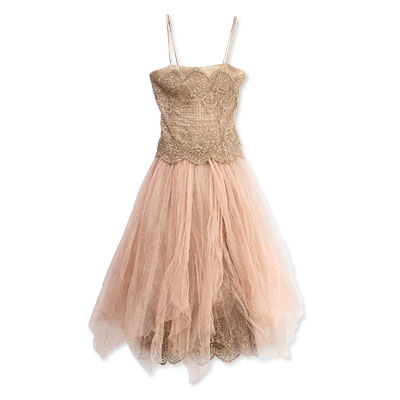 Even Celeb's like Scarlett Johansson have worn Tutu inspired frocks to red carpet events. Not so crazy about this one.
This is the longer version Carrie wore in season 6.
I love the sea foam color! It's my personal favorite.
There are so many different designs. I had to post a few more.
What do you think?
I hope she doesn't kill me, but I had to post my sisters dress.
Unfortunately, the camera does it no justice.